Give a warm name to each river and each mountain
May you have a bright future
May lovers be together at last
May you be happy in this world
I only wish to face the sea and blossom in spring
–Haizi
Day 1: Los Angeles to Las Vegas
Los Angeles to Las Vegas: More than 400 kilometers of sand, rocks and thorns. Las Vegas is a small city with some high-rise buildings in the desert, but I felt its mysterious charm when I was in the gorgeous casino and the amazing Le Reve water show. A few hundred kilometers away, the Grand Canyon, one of the seven wonders of the world, is even more stunning. Helicopter flights over endless pine forests, thousand-year-old red rock formations, sunny and rainy skies, two beautiful rainbows, a real world of illusion that seems to be within reach.
Day 2: Helicopter flight over the Grand Canyon – South Grand Canyon – East Grand Canyon – Tuba
The Grand Canyon is located in the northwest of Arizona, in the southwest of the Colorado Plateau. It is one of the Grand Canyons of the world and one of the seven wonders of nature on earth.
The Grand Canyon National Park is located in the northwest corner of Arizona, about a five-hour drive from Las Vegas, Nevada, the gambling capital. The Grand Canyon is cut by the Colorado River into South Rim and North Rim.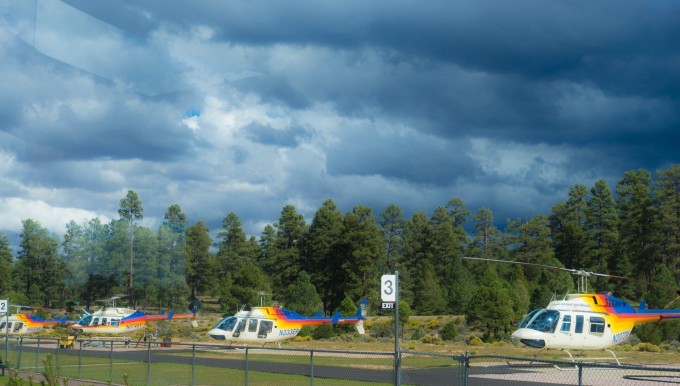 Day 3: Horseshoe Bay – Glen Canyon Dam – Antelope Canyon – Lake Powell
This day was the most anticipated of the whole trip, better than Yellowstone! Fortunately, both Horseshoe Bay and Antelope Canyon are located 10 minutes away from each other in the small town of Page.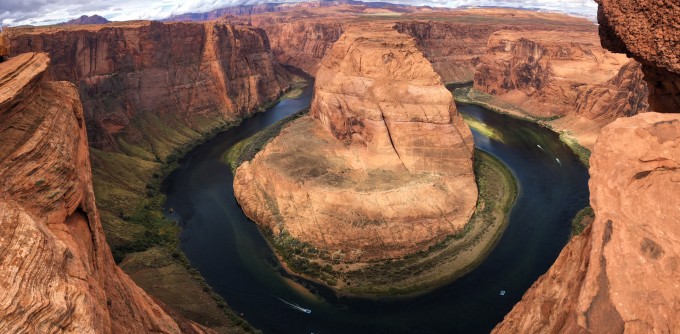 The atmosphere of Horseshoe Bay and the colorful and exquisite changes of Antelope Valley make you feel the colorfulness of the world.
Antelope Valley is a narrow canyon. The lower Antelope Valley is not as light as the upper Antelope Valley, and it is closed for 9 months of the year. The Lower Antelope Valley does not have the same light as the Upper Antelope Valley and is closed for nine months of the year. Now there are no more antelopes and only owls come to roost. The sandstone has been eroded by torrential floods and wind to make all kinds of incredible lines, and with the light at different times of the day, it gives a wonderful dreamy glow. The canyon is very long, most of it is only one person wide, and some parts require the use of a hand rope.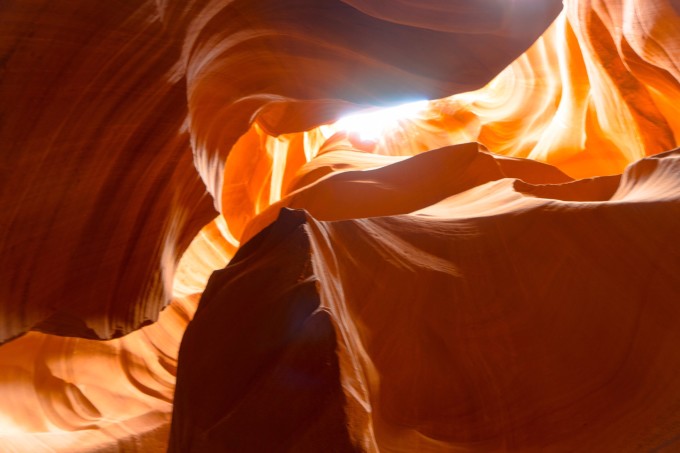 All viewing hours are by reservation, and the best time is from 11:00 to 13:00 daily. The best time is from noon to noon every day. Some of the team members were unable to book the Antelope Valley for several months, so they thought of joining the group, and indeed, the best thing about the group is that it helps to book the best viewing time, which usually only professional photography teams can get.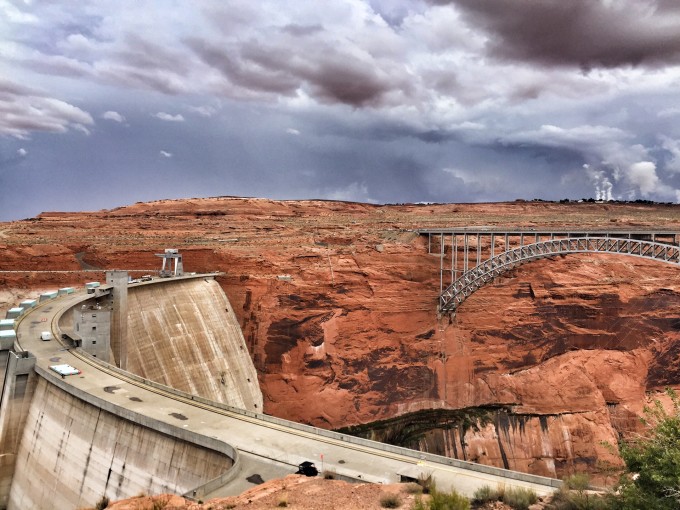 The last sunshine before it rained in Antelope Valley, and then the way back was heavy rain + blowing wind, which is a free gift of sand! Wash! Blowing!
All in all, we were absolutely lucky!