In Christmas 2005, I went out with my boss, the first two-person world outing.
Flying to Vegas on the first day, car rentals and hotels are cheap.We are not interested in gambling, but this miracle in the desert and the amusement park of the Americans still bring us some surprises the hotel's ceilings are painted the color of the sky.
Grand Canyon and Hoof Dam
Map of the Grand Canyon, we only visit in the south. Stay in a mountain cabin at night, watch the sunset and watch the sunrise in the morning. I remember that cup of hot chocolate was very tempting when it was freezing cold.
The many mornings in the Grand Canyon will always make people take a deep breath , close your eyes, the whole world is in your eyes, let us breathe the most primitive and wild oxygen.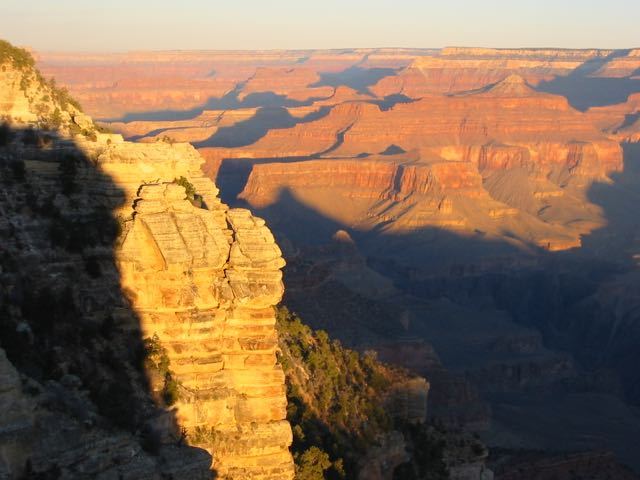 Climbing the Grand Canyon is hard work. I didn't start long -distance running at that time, otherwise I would have made a round trip.
This is the dividing line between the two time zones in the United States, with the difference of one hour between the Western and Mountain time zones.
The water shortage in the west is serious, and the gray and white lines on the rocks are the former water levels.
On the third day, the town of Page, Lake Powell, and Antelope Canyon.Page is a small town that didn't start until a hydroelectric dam was built . Now it is mainly supported by the tourism industry.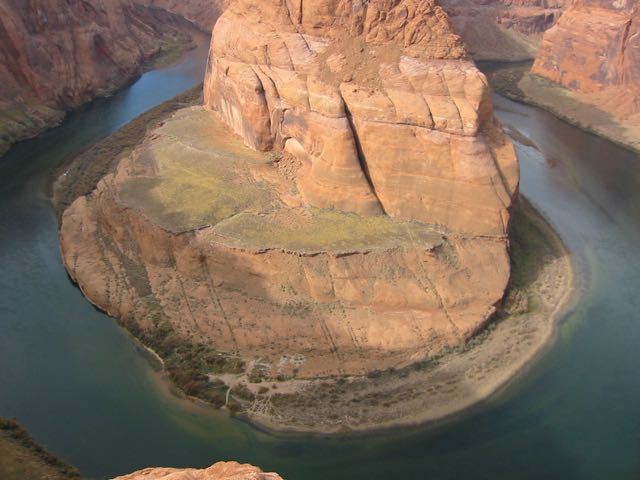 The famous deer jumping canyon, see if there is life in it? The dance of light, shadow and rocks is an Indian protected area . The rocks washed by the river are ideal shooting locations for countless photographers.
Horseshoe Bend, which is also common in many western landscape films.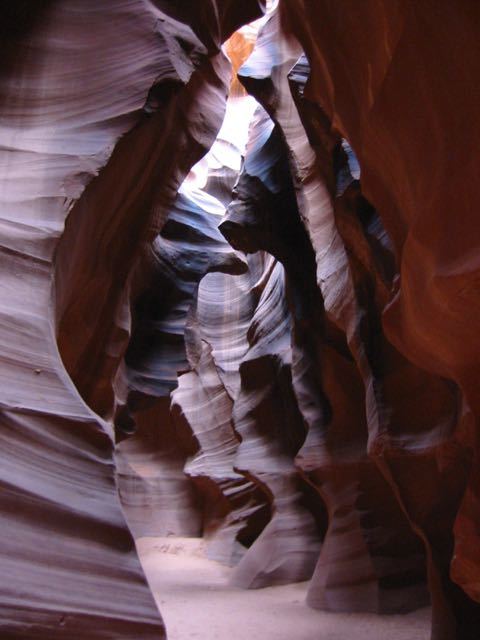 Bryce cannyon
A row of spectacular alien-like landforms.I personally like this one very much, I saw some hikers along the way, everyone asked each other Merry Christmas.
Zion and return to Vegas
Zion National Park is one of the places where the exterior scenes of The Matrix were filmed.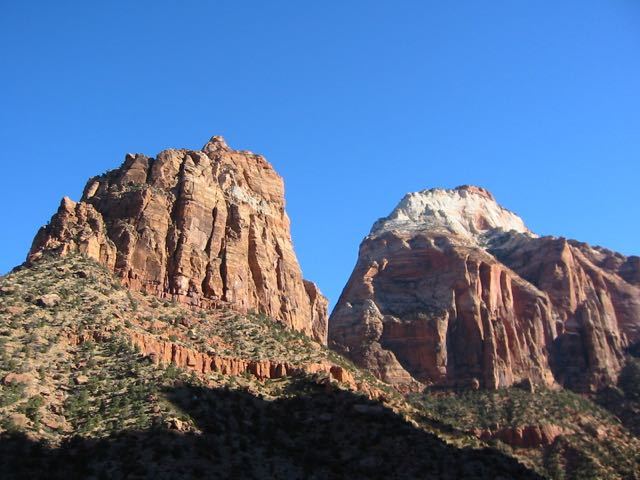 postscript
This is a classic route for tourism in the western United States.Each park has its own characteristics.
If you have the opportunity, it is best to drive by yourself, stop and go, and enjoy the beautiful natural scenery. Some places feel like driving on Mars.
Meet a lot of interesting people at the same time. Things to pay attention to:
Be sure to fill up the gas, because the area is too wide and thenext gas station may be far away.
If you go to many parks, it will be very cheap to buy a national park annual pass.