The United States is Las Vegas rising in the desert, New York with a lot of traffic, Los Angeles with sunny beaches, and Hollywood with gorgeous light and shadow. The first time you came to the United States, did you choose the East or the West? Which are the must-see attractions? Save this guide, let you catch all the mainstream attractions in one go, and play all over the United States without going back!
America must experience top8
Must Experience 1: Take a Wild West Road Trip
The United States is famous all over the world as a country on wheels. If you are a road fan or have self-driving as a dream, then the United States is a self-driving destination that you must experience in your life.
The whole journey is more than 4,000 kilometers and takes more than half a month. Starting from San Francisco, drive along Highway 1 with cliffs and seawater to Los Angeles, stop at the end of Highway 66, and then go to Las Vegas, the desert capital, through the western town of No. 66 Mother Road, and finally explore the mystery Yellowstone National Park, the whole trip is full of unknown surprises.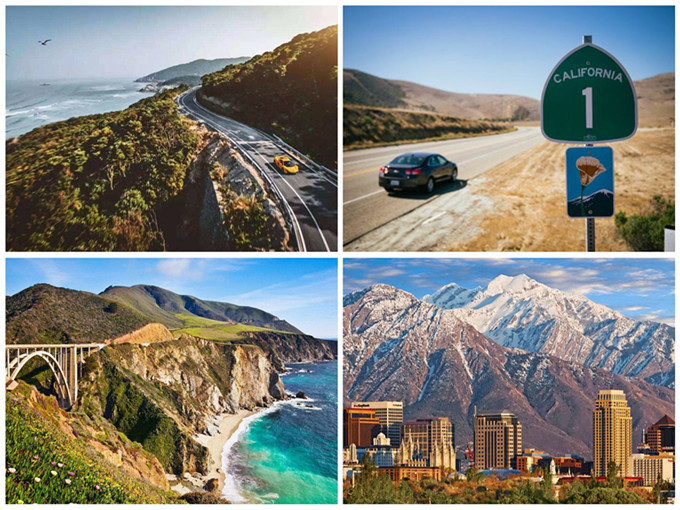 Precautions for self-driving in the United States:
Pedestrian priority . In the United States, pedestrians have certain rights of way. If a pedestrian is crossing the road, the driver must stop and give way, regardless of the situation, even if there is no sidewalk.
Don't make phone calls while driving . Don't hold a phone while driving, you can use a Bluetooth headset, but pay attention to only use one ear to answer, you can't hold the phone in your hand to play, and it is forbidden to use the mobile phone to surf the Internet.
Use a child seat with your child while driving. Children under the age of 12 cannot sit in the front row, children under the age of 7-8 must wear seat belts, and children under 1.1 meters are required to use a baby seat.
Drunk driving/drug driving is prohibited. The problem of drunk driving in the United States is relatively serious, and the penalties for drinking and driving in various states are also very severe. In addition to fines and demerit points, serious cases may even go to jail.
Tips:
When driving with children, do not leave children alone in the car at any time, otherwise someone will call the police and you will be charged for the crime of endangering the safety of children.
When driving at night, you must turn on the headlights, whether you are in the city or not, you must turn on the headlights. There is not enough light at night, so try not to drive at night.
Must-experience 2: Walk into the US National Park – Yellowstone Park
When it comes to the United States, you have to mention Yellowstone National Park. It is ranked as the most popular national park by National Geographic and is the only active volcano in North America. The scenery here is beautiful, with landscapes such as canyons, forests, fountains and hot springs. Among them, the more special landscapes are "God's palette" – the Grand Prismatic Spring, and the Old Faithful Fountain, which is loved by the world.
From October to April of the following year, many parks will be closed due to heavy snowfall, and some scenic spots will also be closed, so you can only enter the park by snowmobile from the north gate. But Yellowstone in winter has a unique flavor. Even if you are on a snowmobile, I really recommend you to come once, and you will never be disappointed.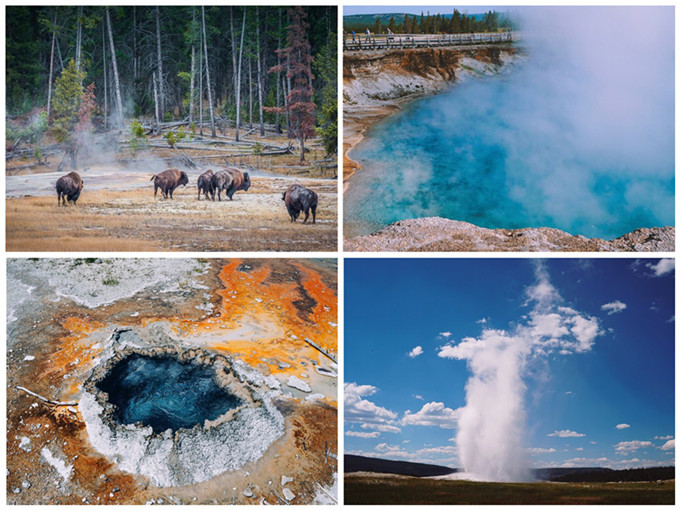 Opening hours: The park is open all year round.
Ticket fees: $30/person for private/non-commercial vehicles, $25/person for motorcycles;walking tours, and $15/person for biking, skiing, etc.
Attraction address: Yellowstone National Park, WY, United States
play time: one day
Tips:
Yellowstone Park is divided into five districts and five gates, but only the north gate and the northeast gate are open all year round.
The roads in the whole park are in the shape of number 8, and you can arrange the driving route according to the time.
Must experience 3: Have fun at Universal Studios
If you want to be HIGH on the first day, come to Universal Studios Hollywood first. This is a theme park that integrates film and TV shooting sets, and it is also one of the must-see destinations when you come to Los Angeles. The Harry Potter scenic spot in the studio is relatively popular. If you are a movie fan, you can also take a viewing bus to travel through the real Hollywood movie shooting site and experience the shocking scenes in the blockbuster movie.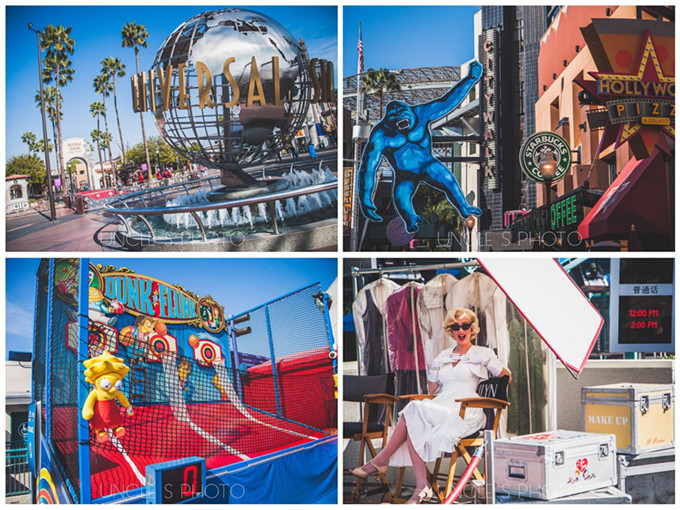 Opening hours: Open 8:30-10:00, close 18:00-21:00 (opening hours will be changed from time to time, please check the official website www.ush.cn/zh/calendar for details)
Ticket fee: Single-day ticket 95 USD/ Person, $87 for children under 10; two-day pass $119/person, $111 for children under 10
Attractions Address: 100 Universal City Plaza, Universal City, CA, USA
Duration of play: One day
Tips:
In the studio, you must go to the studio viewing bus with a Chinese-speaking guide. There will be at 1:30 and 2:00 in the afternoon every day, and the last show will be at 2:00 in the afternoon.
If you want to avoid queuing, you can directly download the Universal Studios app, which not only has a map, but also your location and the queuing time of each item.
Must experience 4: Go crazy once in Las Vegas
In Las Vegas, the entertainment capital, you can not only go crazy shopping, watch a grand show, feel the wildness of Nevada, but also watch a stage show and eat a buffet in Las Vegas. No second city in the world can beat the stage show in Las Vegas, and the cafeteria on Las Vegas Boulevard can also give you a great dining experience.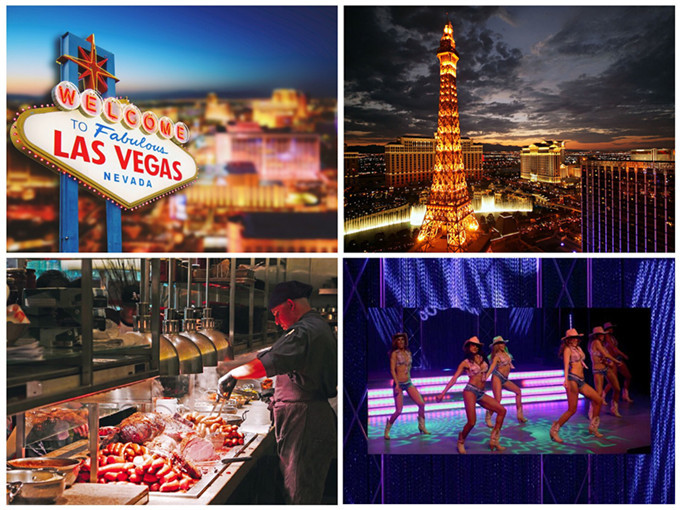 Tips:
In Las Vegas, you can choose the KA show, the O show and the David Copperfield magic show to watch.
Do not use your mobile phone to make or receive calls during the performance, and you cannot take pictures or take pictures, but you can take pictures before and after the performance, and do not smoke in the show. Dressing should not be too casual, but neat and decent. Shirts and shoes are recommended.
Must experience 5: Feel a real gun shooting
What is the way to play that you can't miss when you come to Las Vegas? Of course, it's playing with guns! At the CSC Outdoor Shooting Range, you can have a hearty shooting game. There are different firearms to choose from here, and the empty desert environment is like a movie theater for gunfights, which is particularly interesting. There will be professional coaches in the process of playing guns, and both novice players and experienced players can have a good time!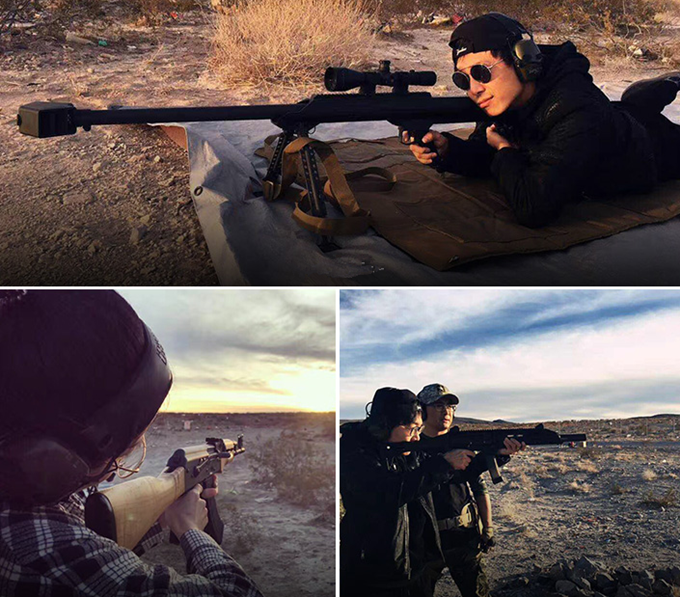 Tips:
If you are pregnant, do not participate in any shooting activities, so as not to affect the fetus.
Must be awake (not under the influence of alcohol or drugs) and in a stable mental state while shooting.
Must experience 6: Take a photo in Antelope Canyon to blow up the circle of friends
Antelope Canyon is one of the famous canyons in the world. It is divided into Upper Antelope Canyon and Lower Antelope Canyon. The two scenic spots are about 10 minutes away by car. The landscape here is worth your trip to take selfies, after all, this is a photographer's paradise. When the sun shines on the two deep and quiet canyons, the dancing of light and shadow releases its charm here. Every time period is indescribably beautiful!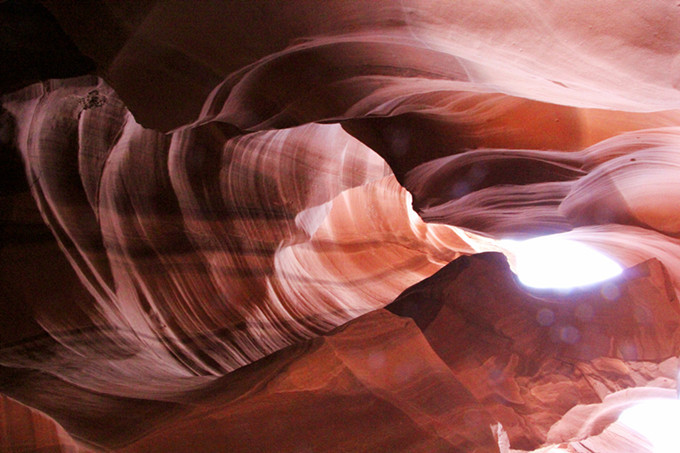 Opening hours: Upper Antelope 06:00-20:00 in summer, 08:00-18:00 in winter, Lower Antelope 08:00-17:00 in summer, 09: 00-16:00 in winter Inconsistent, about $58-68
Attraction Address: Upper Antelope Canyon: Indn Route 222, LeChee, AZ, United States Lower Antelope Canyon: Antelope Canyon, Indn Route 222, LeChee, Arizona United States Play time: half a day
Tips:
The Lower Antelope Canyon is relatively steep and needs to be climbed through the iron ladder to enter. If there are elderly and children in the same company, it is not recommended to choose the Lower Antelope Canyon.
The wind and sand are big and hot all the way, try to cover your mouth and nose with clothes such as gauze and don't wear contact lenses.
Recommended play time and photo time: 11:30-12:30, these two time periods can take beautiful photos of light passing through the canyon.
Must experience 7: Get up close and personal with Niagara Falls
Niagara Falls is one of the most spectacular natural heritages in the world. When you come here, you must have a close contact with the Falls. Participating in the tour of the Maid of the Mist is the best choice. Going under the waterfall, listening to the shocking roar and feeling the swirling water mist is really "bewildered" and excited!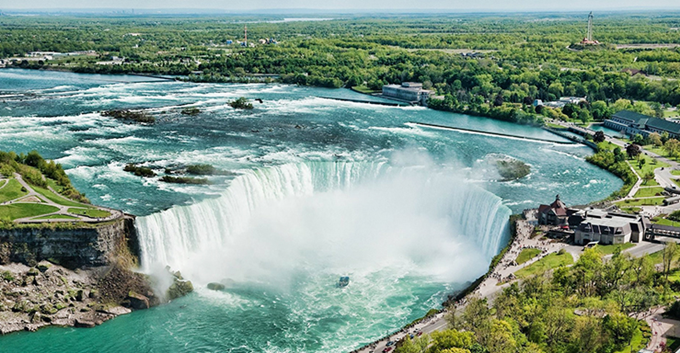 Opening hours: 9:00—20:00 (5.27—9.5 of the next year) 9:00—17:00 (9.8—5.26 of the next year)
Admission fee: Free
Attractions Address: Niagara Falls, Ontario, L2E 6T2, Canada
Play time: 2-3 hours
Must-experience 8: Study in famous American schools and experience Western education
The United States has many world-renowned schools. Harvard University, Massachusetts Institute of Technology, West Point Military Academy, etc. These names represent the pinnacle of the world's education level. If you're traveling with kids or are a student yourself, come to the academic city of Boston. The city is not very prosperous, but full of bookishness.
When you come to Boston, you must not miss Harvard and Massachusetts. Harvard University itself is a landscape. In Harvard University, you can also touch the feet of the sculptures and feel the joy of being a scholar. Harvard University is not far from MIT. If you live in Boston, it is recommended to have brunch near Massachusetts in the morning, then take the subway or bus No. 1 to Harvard, and take a stroll in Harvard College.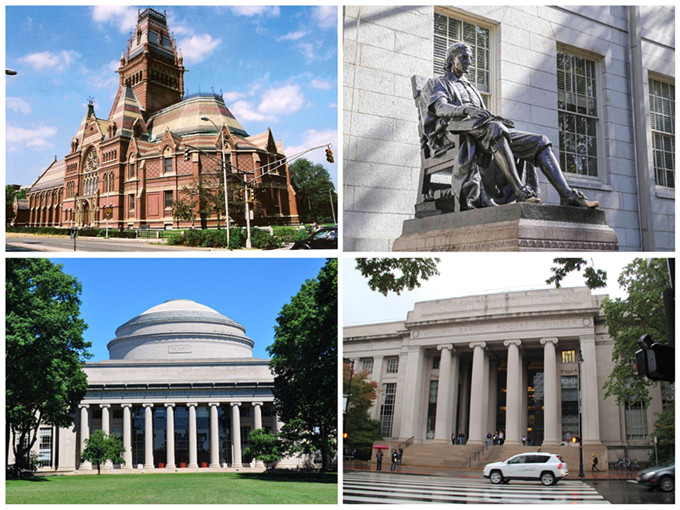 Opening Hours: Full Day
Admission Fee: Free
Attractions Address: Cambridge, MA
Play Time: Half Day