Capilano Suspension Bridg and Park, a famous tourist resort in North Vancouver, is the oldest tourist attraction in Vancouver. The world's greatest suspension bridge, 450 feet long and 70 feet high, was first built in 1889, and has been suspended over 230 feet with two thick hemp ropes and incense board wood in the Capliano River valley since more than 100 years ago. The oldest tourist resort in Vancouver, it has now been replaced by steel cables. Despite this, this bridge, swinging quite violently, still let many passengers hesitate. If you are afraid of heights and heights, it may be too difficult for you, but if you want to take a closer look at the magnificent scenery of the Capillino Valley under the suspension bridge, please give it a try. In the forest area, the park administration office has set up ecological display boards to introduce the forest trees and insects. But the most enjoyable way is to walk on the lush forest trails and enjoy a comfortable forest bath.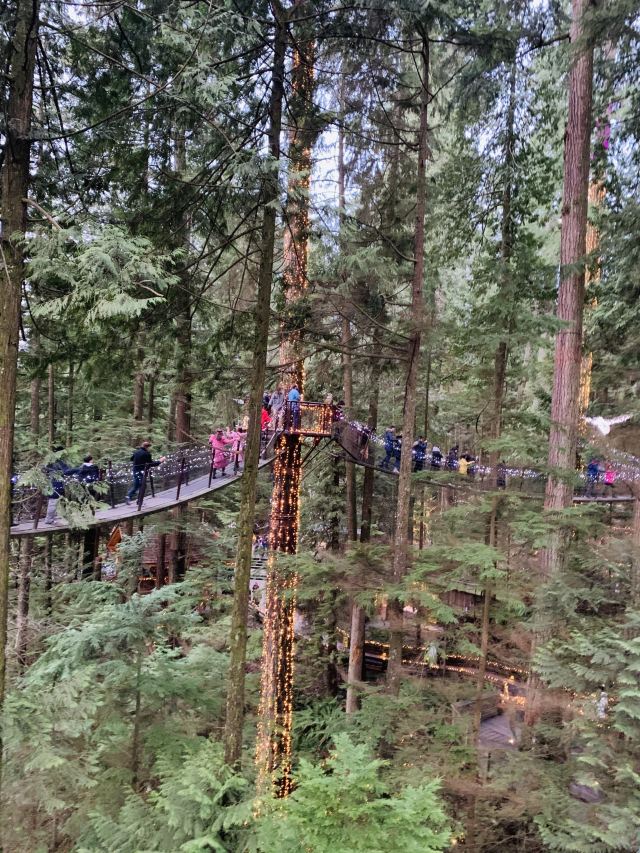 There are several important attractions in the drawBridge Park today, the first is the most striking totem pole after entering the park. These colorful totem poles were carved and placed by the Indians 60 years ago. They are not as tall as those of Stanley Park, but their shape and color remain very good decades later. On the other side of the suspension bridge, an ecological park, in addition to the forest trail, a tree roof adventure trail on the tree, so that visitors can walk between the forest about 15~20 meters high, enjoy the beauty of the forest, walking between the forest feels very fresh and interesting.
In the late 19th century, a named George. Gran, A. McKee's people found the scenic spot, and he settled here with his wife. Later, they were helped by local Indian natives on bridge building. At the beginning, they used coarse hemp rope and incense board wood as building materials, and rebuilt it again in 1914, and added concrete to consolidate both ends. At this time, the suspension bridge had long become a famous tourist town.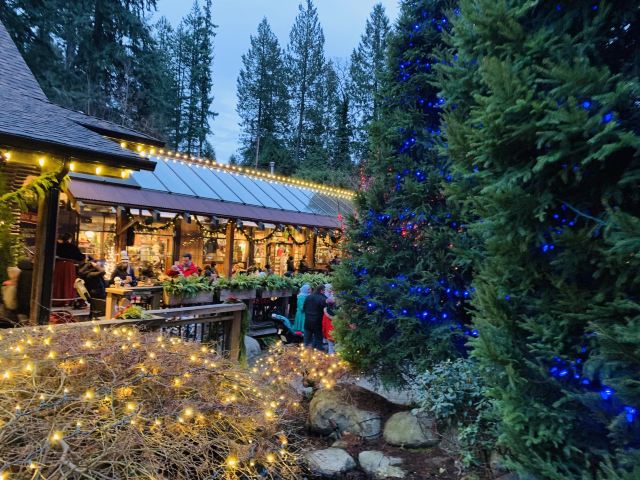 Located in the historical exhibition area next to the totem pole, many historical photos of the construction of the suspension bridge at that time are displayed. With the recording of the story, visitors can understand the hard work of their ancestors in building Bridges. At the other end of the totem pole is a memorial store, which sells many Indian souvenirs and postcards. Next to the shop is an Indian carved log cabin, where the real Indian engravers show off their carving skills, and visitors can enjoy the carving techniques of the carving artists.
I like Capilano Suspension Bridg very much, especially the suspension bridge, this piece is really too beautiful, must come over in the summer, in the lush tall trees shuttle in the top of the trees, feel very good, that feels very good.